A 4-stroke 79cc Senci engine powers this beast of a generator to produce up to 2000 watts of power at peak, and 1600 watts at normal use. An automated throttle control changes the engine speed to keep it efficient and to ensure a smooth supply of power. Plus you can relax in the knowledge that it's got one of the best engines under the bodywork.
Known for their quality and reliability this 79cc engine not only packs a punch but is reliable as well.
A 1.1-gallon (4.16 L) fuel tank is a good size and will run for 4 hours on full load, or 7 hours on half load. A-iPower will adjust the fuel consumption in Low Idle mode to keep the engine running for up to 9 hours at 50% load.
The main panel has the usual circuit breaks and the chance to plug in a parallel generator. There is also a regular 120-volt main socket, a 12-volt car style socket with cover, and a dedicated RV outlet. The SUA2000iV does not have a USB socket.
At 50 pounds (22.7 Kg), this is a bit of a monster, and you would not want to carry it around for long. But a 58-decibel generator is quiet enough to use in a camping site outside of your RV. The fuel filler cap is set back a little way from the main control board, a good idea for obvious safety reasons.
A-iPower SUA2000iV 2000 Watt Portable Inverter...
Produces 2,000 starting watts with 1,600 running watts of clean and safe power for sensitive electronics such...
Complete with A-iPower's "Low idle" technology for an extended run time of 4 hours at 100% load and 7...
Equipped with a low oil alert light and low oil automatic shutdown, helping keep your generator performing...
Powerful 79cc OHV 4-Stroke engine provides an abundant power supply yet runs at a super quiet operation of...
Light weight and compact at only 48 pounds, making your tailgate or camping experience as smooth as possible
Last update on 2021-04-21 / Affiliate links / Images from Amazon Product Advertising API
What's included?
30 Amp RV Adapter
Parallel Cables
Spark Plug Socket
DC Charging Cables
Oil Funnel
Owner's Manual
WARRANTY: 2-Year Residential/Commercial
What appliances can it run?
The Inverter technology produces pure sine wave power, meaning it's safe for electronics such as televisions, tablets, laptops, and other sensitive equipment.
The power requirements of an appliance will be located somewhere on the product itself. Where this is may vary with the most common positioning being:
The data tag on the motor
The name tag
The product stamp on the bottom of the appliance
Please note, most appliances list power requirements in amps but you require them in watts. The calculation to translate them is:
Watts = volts x amps
Read why it's important to choose the right generator to power your laptop ↗️
Here is a list of general appliances and their wattages demands
| Appliances | Running Wattage | Start-Up Wattage |
| --- | --- | --- |
| Tablet Computer | 10W | 15W |
| 32" LED TV | 20W | 60W |
| Cooling Fan | 40W | 60W |
| Freezer | 40W | 60W |
| Lights 60W bulb | 60W | 60W |
| Refrigerator | 150W | 300W |
| Electric Drill | 800W | 1400W |
| Lawn Mower | 1000W | 1500W |
| RV Air Con | 1300W | 3400W |
How To Determine The Amount Of Power You Need In Total
In the majority of circumstances you will need your generator to run more than one appliance simultaneously. If this is the case, you will need to calculate the total power required. To do this you should:
First list all the devices you want to run on the generator. For example, fridge, lights, heating, kettle, microwave etc.
Second, check all the appliances power and note these on your list.
As the power requirements will be in amps you will need to change them into watts using the calculation listed above.
Finally, add all the watts up and you will have the minimum total power that you require in a generator.
Please note, you should add a couple of hundred extra watts onto your total. This is to make sure that the generator can handle any power fluctuations or additional needs in the future.
To work out exactly which size generator you'll need to purchase. Try our SIZE CALCULATOR which makes it easy for you to work out the total wattage needed. 
How long can it run of a full tank of fuel?
Generator running time is usually indicated at either 25% or 50% of their load. This shows how long your generator will run on a full tank of fuel at the set percentage of its total power.
If you are purchasing a generator for emergency power you should buy one with as large a fuel tank as possible. This will help ensure you do not run out of fuel during long power cuts.
The A-iPower SUA2000iV has a 1.1-Gallon Fuel tank and provides up to 7 hours of run time at 50% load and 4 hours of run time at 100% load.
It also has a built-in fuel gauge that helps remind you when it's time to refuel so there's less chance of running out of power when you really need it.
But if you're like me, then you probably still run out!
How noisy is it?
When purchasing a portable generator especially for camping or quiet residential area, it's very important to consider the noise level of your generator.
Especially if you'll be running it for long periods of time.
Rest assured, even thought though this model is one of the cheapest 2000 watt portable generators on the market they have not sacrificed on the running noise level which fall well below the industry standard of 60 dBA.
58 dBA @50% Load – 68 dBA – 75% Load. General running noise for us was around 58-60 dBA at its max.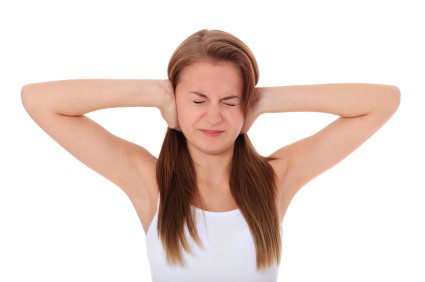 ✅ What we liked
Impressive fuel consumption on the Low Idle mode.
Will connect to similar generators, including the Yamaha SC2000iV, in parallel mode. Parallel cables are INCLUDED with your purchase.
High power rating that will easily run a fridge.
Warranty: 2-Year Residential
Low oil shut off: Protects engine from potential damage
❌ What we didn't like
No USB sockets. But you can still plug a USB adapter into the mains socket.
Once out of warranty you'll need to pay Yamaha for a top-quality service
Quick tech facts
Starting 2000W – Continuous 1600W
Fuel Type: Gas
Capacity: 1.2 gal.
Tank Run-Time @ 25% Load: 12 hrs.
Noise Level @ 25% Load: 52 dB.
Weight: 46 lb.
Warranty: 3-Year
Emissions
The A-iPower SUA2000i is EPA-approved and CARB-compliant. This means it is suitable and allowed to be used in very restricted areas of the country. You'll not need to worry about using it throughout the whole of the USA and Europe.
Plus, it features a spark arrestor, making it usable in forested areas as there is less risk of sparks causing fires.
Outlets
Come with the following outlets:
One NEMA 120VAC 20A Outlets
One NEMA 120VAC 30A, L5-3OR Twist-Lock Outlet
One 12VDC 8.3A Adapter Plug for Battery Charging or with USB Adapter
30 AMP RV Adapter
With parallel cables (cables sold separately), two generators can be combined for nearly double the power, eliminating the need for and expensive parallel kit.
Where to buy?
It's available at all the usual outlets like TheHomedepot and also your local hardware store. Then there's all the big online stores like Amazon. Which is where you can find the best deals and prices as sellers compete against each other on price.
You can also see customer reviews on there which is good to see and read what other people think of the generator before you make you purchase. Here is a link to Amazon and the latest price.
Last update on 2021-04-21 / Affiliate links / Images from Amazon Product Advertising API
Editors Final Thoughts
There are dozens of good portable generators that you could choose like the Yamaha or Honda EU2200 but most of those are double the price of this one.
So, if you're looking for a low price portable inverter generator then look no further than the A-iPower SUA2000iV 2000-Watt Generator.
We really have a soft spot for this generator. It looks and feels solid and performs well at half the price of some other brands.