How Long Can You Run a portable Generator? The answer depends on the type of generator you have and the specifics for your model. Yet most of us want to be able to let the generator run overnight without maintenance or worry.
Let's see how long you can continuously run a portable generator and what you'll need to know and do to ensure the smooth running.
Can you continuously run a generator through the night?
Many generators will run up to eight hours on a single tank of gas, while a few can last up to twelve hours. A good rule of thumb is that a gallon of gas equals five hours of electrical power.
However, this generally requires a partial load, not a full load. This means the 3000 watt generator might power your refrigerator or your air conditioner but not both. A smaller generator might maintain your lights or small pumps but can't manage to support a full AC or refrigerator unless you're willing to refill the gas tank.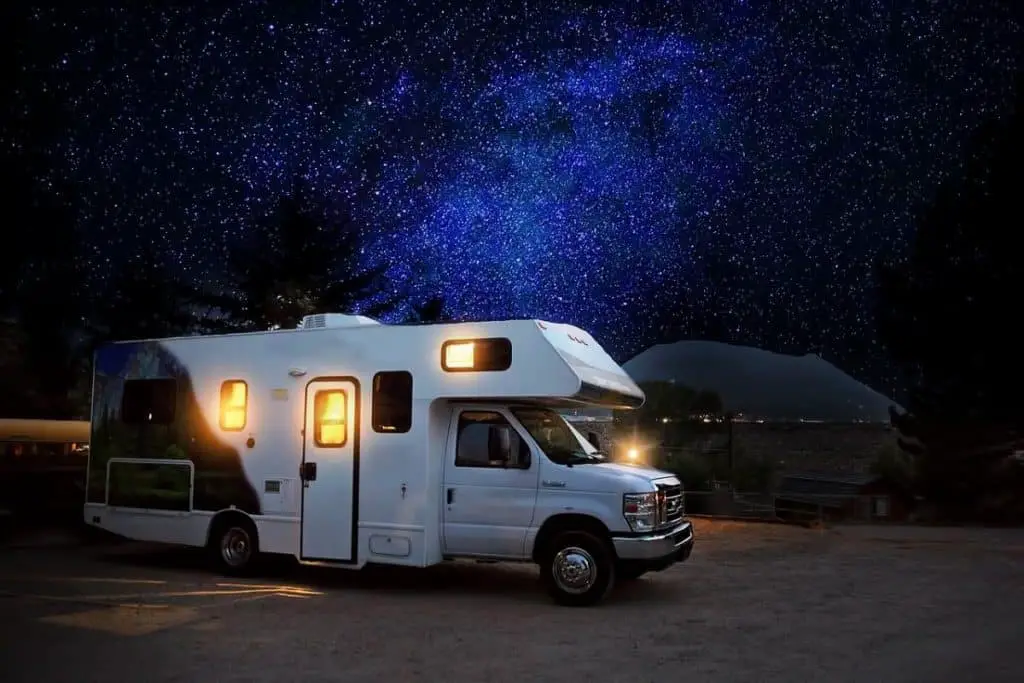 However, fuel is not the only consideration. If it is going to be running twelve hours or more, providing adequate ventilation is essential to your safety.
It should be twenty feet from the house with good ventilation on all sides to prevent over-heating. However, you should have a carbon monoxide detector set up, just in case. Always turn off the generator if any safety system has engaged.
Our recommended Generator with
a long run time
CHAMPION POWER EQUIPMENT 4000-Watt RV Ready DH...
Advanced Open Frame Inverter Design: 50% quieter and 20% lighter than a traditional Champion 3500-watt...
Quiet Technology and Extended Run Time: 64 dBA is great for RVs, tailgating, your next project or home backup,...
Clean electricity for sensitive electronics: RV Ready with a 120V 30A RV, plus two 120V 20A household outlets...
Parallel Ready: Increase your power output by connecting up to two 2800-watt or higher inverter or digital...
Champion Support: Includes 3-year limited warranty with FREE lifetime technical support from dedicated experts
Last update on 2021-04-21 / Affiliate links / Images from Amazon Product Advertising API
Can you run a generator overnight?
One factor in this equation is the local noise ordinance. In some places, you're not allowed to run loud equipment like generators between 10 PM and 6 or 7 AM, so that others can sleep. National parks have their own noise ordinances.
The general rule here is no noise over 60 decibels; this could preclude you from running a loud generator, but a quiet one might be permissible. The only exception is when there is a life-threatening situation, such as when an elderly person needs to power an air conditioner after a hurricane takes down the power lines.
See our recommended Top 5 Quiet Portable Generators for those times when you need backup power but also need to be aware of noise levels.
The other factor to consider is the equipment itself. Will the generator safely run for eight hours on a tank of gas? And is there any risk of overheating? Good ventilation and additional safety precautions are essential since you're not able to check on the generator while you're asleep.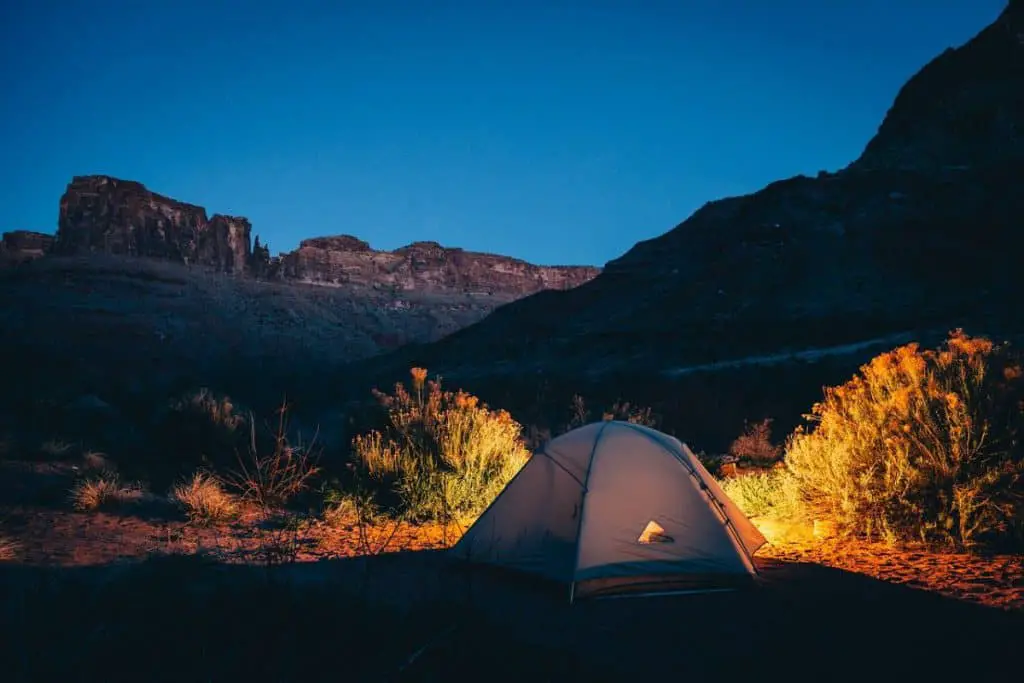 What generators could run for a day or more?
Natural gas and propane generators are often designed to run for days at a time, since they're connected to a fuel line. Remember that this accelerates maintenance requirements like changing air filters and the oil.
That may be longer than the 100-hour maintenance schedule for portable generators, but you don't want to risk ruining the generator because you let it run for a week without replacing oil and air filters.
Diesel backup generators are frequently able to run for 48 to 72 hours. These are the models designed to provide backup power to industrial facilities or off-the-grid properties.
They will last this long because of how large their fuel tank is. Diesel generators also tend to last longer as long as the oil doesn't degrade. Their larger air filters are less likely to need to be replaced, but you'll need to check the oil every day or two.
The generator below DuroMax wp12000 has an 8.3 Gallon fuel tank for longer run times and a massive 12000Watt output perfect for any situation.
Sale
DuroMax XP12000EH Generator-12000 Watt Gas or...
Powerful DuroMax Engine: the XP12000EH is powered by a DuroMax, 457cc OHV engine.
Dual fuel technology: the ability to run on propane or gasoline allows the freedom and flexibility of fuel...
Plenty of power: with 12,000 starting watts and 9, 500 running watts, This unit can handle heavy loads from...
Maximum power: with DuroMax MX2 technology, get the maximum power from each of the 120 volt receptacle. Choose...
Powering everyone anywhere: like all DuroMax generators, the XP12000EH is EPA and CARB approved For use in all...
Last update on 2021-04-21 / Affiliate links / Images from Amazon Product Advertising API
Can you run an inverter generator overnight?
The average inverter generator has a small gas tank than a traditional gasoline generator. For example, it might have a gas tank as small as a one gallon. In this case, it would last at most eight hours, assuming it is in eco-mode or gas-saving mode.
That's equivalent to a quarter of its full load. This means you could run a 2000 watt inverter generator with a continuous load of 500 watts from 10 PM to 6 AM, assuming you're willing to have it die immediately after eight hours.
However, the inverter will charge during this process. Depending on the load attached to the generator and the inverter, you might be able to use full charged handheld devices in the morning or pull power from the inverter to run lights and small electronics.
Note that the inverter allows you to charge devices and run small appliances from its stored power without running the generator, even if the noise restrictions force you to turn off the generator.
That may be enough to run lights and a small USB powered fan overnight even if the generator must be turned off.
How can you safely run a generator continuously?
Don't run the generator in your garage, even if the garage door is open. The fumes will accumulate in the semi-enclosed space and eventually affect your home. Keep the generator at least fifteen feet from your home. Furthermore, you shouldn't have any windows on that side of the house open.
Never cover a portable generator whilst in operation. Learn why here and how to protect your generator whilst in operation or storage.
Set up the generator on flat ground, ideally on a surface that is fire-proof. A concrete driveway is ideal. You want to protect the generator from the elements.
A carport is a good initial layer of protection from the elements. A generator tent that protects it from the rain while allowing it adequate airflow is better. Do not surround the generator with wood pallets or other flammable items.
Don't connect the generator directly to an outlet in your house. This could send power into the utility lines leading to your home and create a safety hazard for utility workers trying to restore power. Use an outdoor power cord in good condition to connect the generator to your home.
It may be tempting to refuel the generator while it is still running. This is a risk you can't afford to take. If the generator doesn't have a continual fuel source, turn it off when it is running out of fuel. Let it cool off before you refuel it.
Failure to do so could cause the hot generator to ignite the fuel you're trying to add. Always turn it off and let it cool off before you change the oil, too.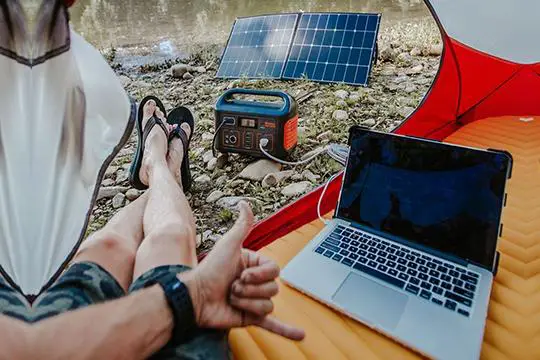 How can you safely bring the generator back online?
Suppose you let the generator run overnight and it ran out of fuel in the morning. Let it cool off before you add fuel. The next step is to turn off everything that was drawing power from the generator before you start it up.
This is because the generator cannot handle the peak load of several different appliances coming back to life. Turn on appliances like the refrigerator and air conditioner one at a time with several minutes between each of them. And consider which appliances you can leave off so that you can save fuel.
Conclusion: How Long Can You Run a portable Generator?
In conclusion, most portable power generators run for 8 hours non stop with bigger Gasoline or diesel generators being able to run for over 12 hours. With constant re-fueling, these generators can run for 48-72 hours without issue.
Longer than that and you'll need to look at other options.