A generator is a big investment for your home, so securing it from thieves is paramount to protect your investment. Just imagine waking up in the morning after a power outage only to find out unscrupulous people stole your unit. It's painful, right?
Whether you're out there camping or at home, there're measures you can take to protect your investment from thieves and vandalism.
Here are helpful tips on how to secure a generator from thieves.
Looking for a new portable generator? Then click here for all the latest prices and deals
Fence it in
A fence works as a deterrent and makes it difficult for thieves to enter. While a basic fence can be a good start, you may want something that allows for remote monitoring. You can secure your generator by installing a stone wall or metal fence around it
Lighting and Security Cameras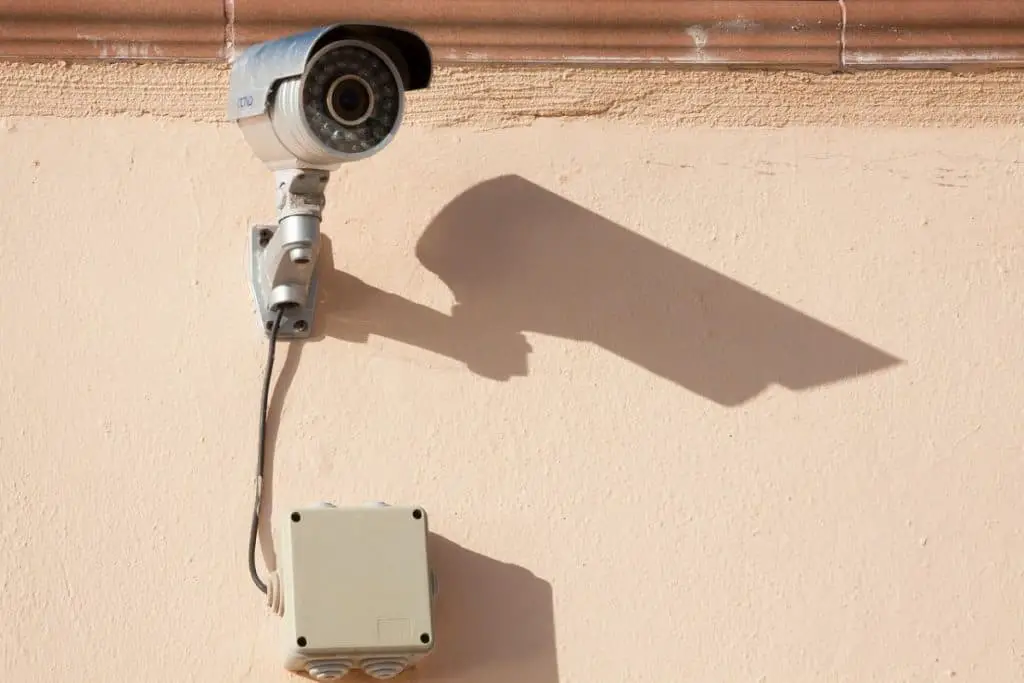 When there's ample lighting around your generator, it will keep the thieves at bay and act as a deterrent. And with the advancement in technology, you can find security cameras with built-in spotlights.
Some can be monitored with a phone or laptop. In case you miss an alert, the footage can help you identify the intruder. It gets better if you have an alarm system in place.
Here's a good example on Amazon
Keep it a secret
When you buy a generator, you should keep it to yourself. If you keep it in plain sight, you're simply telling people that you own a generator. Perhaps, the safest place to store your unit is in the garage or storage shed. Since most break-ins happen in a hurry, a thief will take time to get into such places.
Don't shout it out loud to everyone that you now own a lovely new expensive generator. Or, you're just asking for it to be stolen!
If you're carrying the generator in an RV for camping, you should ensure you keep it in a place with obscured windows to make it impossible to see at night. But if you have a tow vehicle, you can place it over the chained generator so it's physically hard to get to the generator.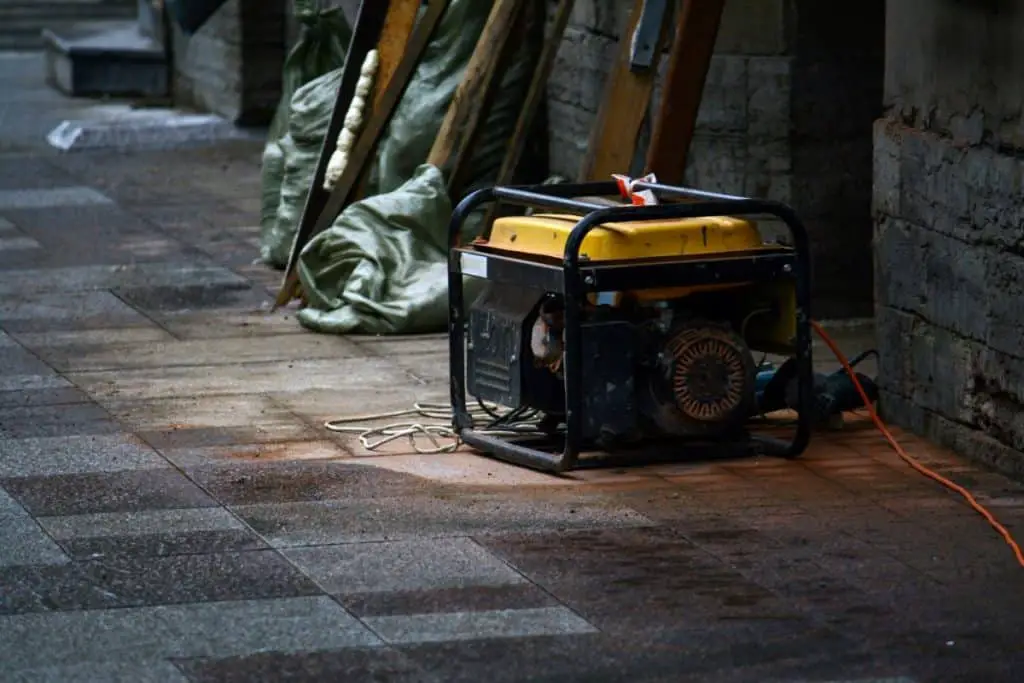 Chains and Locks
You can secure a portable generator to an immovable object using a chain. This can be a steel bar on the wall or a storage rack. If you're camping, you can secure the generator to the vehicle or trailer.
It's worth mentioning that you should use a thick chain that can't be easily cut with bolt cutters. Although the intruder can use a battery-powered grinder, it will make noise and draw attention to the owner. Don't forget a padlock.
We recommend the Oxford Chain which is long enough to go round a trailer or fence and strong enough to protect you from opportunist thieves.
Carriage Bolts
If you have a large generator, you can secure the steel plate of the generator on the ground with nuts. Then park your car with the tire resting in place. This method is commonly used by camping enthusiasts although it can also be used at home. Be sure to follow the manufacturer's requirement on airflow.
Remove the wheels
Most commercial and trailer-mounted generators are fitted with wheels to move with ease. To ensure thieves have a rough time to move the equipment, you should remove the wheels and place wooden blocks beneath.
This plus chains and bolts will give the thieves a hard time of trying to steal your generator.
Protect your fuel
Draining the fuel tank of your generator can deter opportunist thieves. You can also use the latest technology to sense if the fuel is leaking or being stolen. Keep in mind that draining the fuel tank prevents the gummy deposits from forming in the fuel tank.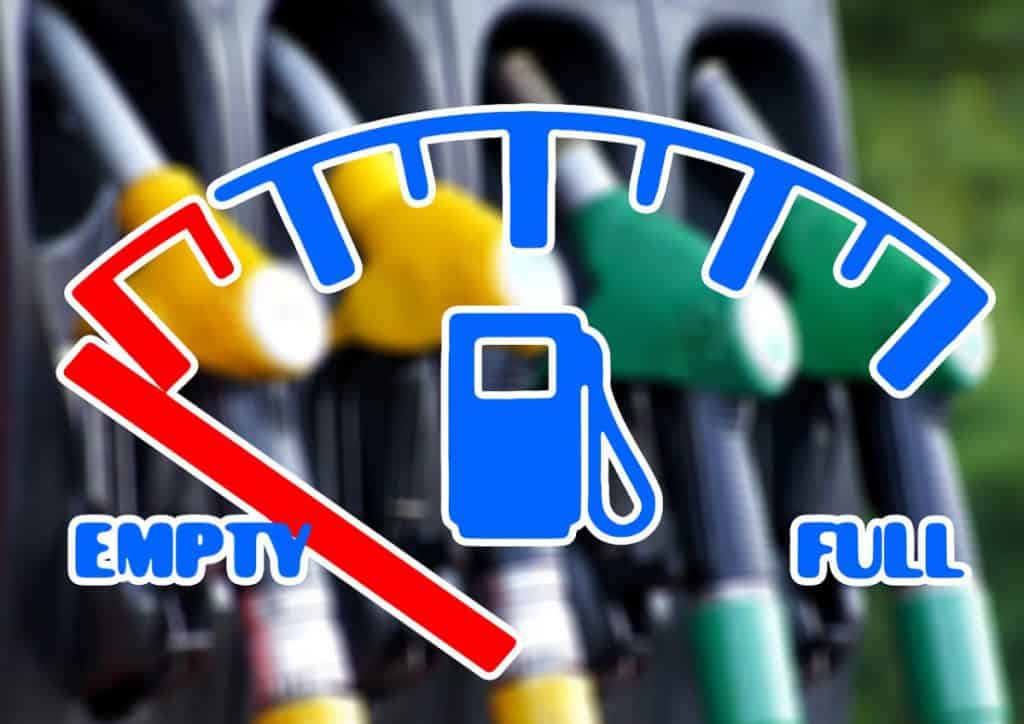 Choose a quiet generator
If you want to buy a new portable generator, you may consider a quiet one. Some will produce as low as 50-60 decibels even when powering multiple appliances. There're other ways you can eliminate the noise of the generator like using a silencer, use a noise-reducing fence, or place it under a soundproof mat. If you have the resources, you can build a soundproof box.
Read our complete guide to buying a quiet portable generator here!
Keep the documentation
Even if the warranty of the generator expires, you shouldn't throw away the documentation. If it gets stolen, the authorities can have something to follow up. Often the serial number is located and you can record your zip code on the document.
Add your generator to your home insurance
Yes. While most insurance companies will cover generators in a home insurance policy, this may not always be the case. Needless to say, some impose restrictions or limitations on whether you should have a portable or fixed generator.
The policyholders may also be forced to adhere to a specific installation guide. That being said, owners should ensure they understand the financial setbacks associated with filing a claim after a loss.
To ensure the claim is not rejected, the homeowner should get a certificate of compliance to prove that the unit is properly installed. Most insurers require that you keep the generator at least five meters away. In addition to that, you should install carbon monoxide and smoke detectors.
Since most generators run on petroleum, the homeowner should comply with the laws that protect fuel storage. The general practice is to keep the fuel in a well-ventilated underground area. If you fail to comply with the insurance regulations, the insurer may not compensate you after a loss.
Conclusion: How to secure a generator from thieves
As you can see there are a number of ways to protect your portable generator and complete home backup generators from thieves.
In an ideal world, you wouldn't need to worry about such things but unfortunately, we do and using one of the solutions above or a combination of two or three of them will help protect your generator.