Are you looking for a good 6500-watt generator? Are you not clear about the best brands, materials, and specifications to consider?
Discover the best 6500-watt generators currently in the market. We have prepared this guide where you will find the most information about the best 6500-watt generator models available in the market, the best offers and discounts, and of course, updated to date with all the information and specifications. 
Now you have it easy with our specialized guide; you will have no doubt. Shall we start?
A quick highlight of the best 6500-watt generators
If you have little time to go through the reviews, you can visit the products directly by clicking on them below. This is our quick recommendation. They have the best qualities and have some of the most competitive prices compared to some other models in this wattage range.
If you have more time, I recommend reading the full review to be able to make an informed choice.
No products found.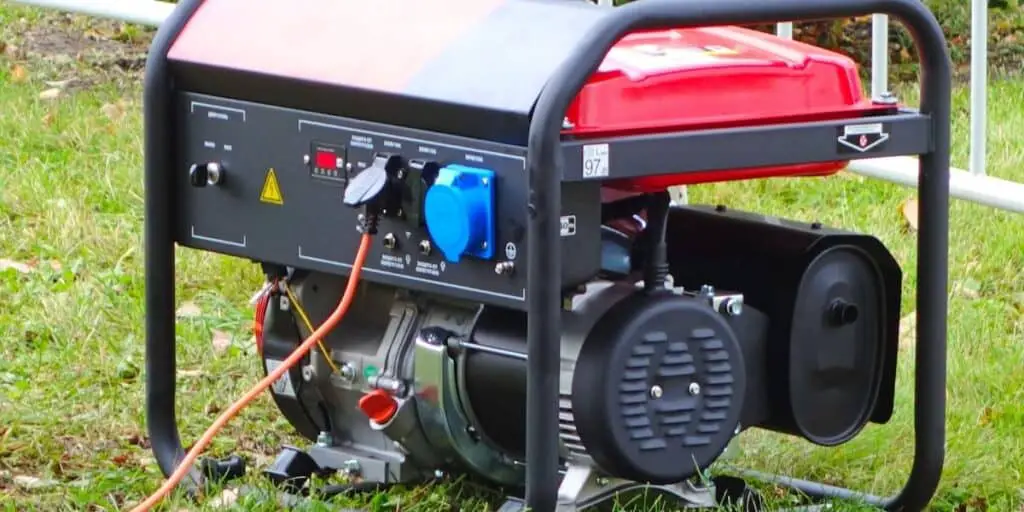 What is the Best 6500-watt generator?
If you want to acquire the best electric generator with enough power (6500 watts), we recommend you look at each of the products that we have selected for you, making a comparison between various models and deciding which one perfectly suits your needs.
For many, Briggs & Stratton is synonymous with a guarantee, and we are among those who think in this way. This is especially after analyzing this generator with inverter technology that proves to be at ease both home and outside, where it gives its best. 
On the control panel, there are four 120V-20A outlets, one 120V-240V locking outlet, and two USB outlets clearly for domestic and workshop use. It is more attractive for customers who need a generator that can guarantee 14 hours of uninterrupted operation with 25% of the load (5-Gallon Fuel Tank).
It operates with an individual 220 V input, earthing for discharge, anti-tip fuel cap, and stop button to prevent starting, among other functions that guarantee the safe use of the device. 
With low fuel consumption at 0.24 GPH and 66 dB noise level, this generator can be used with any other electrical appliances class, as it is a high-quality model that has undergone all the EMC electromagnetic and CE quality controls.
Being an inverter generator protects electronic devices from a possible change in the sine wave that could damage it. The Briggs and Stratton are equipped with a THD (Total Harmonic Distortion) below 3% to be able to use it even with the devices most prone to malfunction. In this way, the signal sent to the connected device will be perfectly stabilized, to avoid malfunction
As if all this were not enough, the generators of our online store have a 1-year warranty, so in case of suffering any kind of anomaly or manufacturing defect, they will bear the costs of repair or replacement.
✅ PROS
High output power of 6.5 kW in start-up and 5kW in continuous operation
Has a durable 306cc Briggs & Stratton Integrated Engine/Alternator
THD factor less than 3%, to provide a well-stabilized signal
With 5 Gallon petrol tank, for excellent autonomy
It is 45% more compact than standard portable generators making it 30% lighter 
Has a sturdy protective shell that reduces noise
Its weight is light. It weighs only 138 lbs. This makes it particularly practical for traveling.
Their autonomy of 14 hours is essential. Therefore, it is the ideal ally for desert getaways.
❌ CONS
Fuel Tank Capacity: It offers slightly less tank capacity than other generators in its same range, with 5 Gallon of total capacity.
Noise level: One of the points that must be taken into account is the noise level, which, when in operation, can reach 66 dB.
Read customer reviews on Amazon ↗️
---
You should buy the Westinghouse WGen6000 Portable Generator because it has an excellent working performance of 18 Hours. All these thanks to a 6. 6-gallon fuel tank.
With a 4-stroke engine, you can't hesitate to buy this unstoppable machine. Do not worry about the noise; it can cause you; this is a silent generator. Its 420 CC OHV engine features a durable cast iron sleeve.
If you want more reasons to buy this electric generator's latest technology, you should know that it works with an E-starter starting system. It is suitable for any technological equipment or device and household appliances.
The electric generator produces 64dB just 7 meters away. As if that were not enough and to hook its buyers, this generator has a 3-year warranty. With this guarantee, you have the security that any problem related to the generator will be solved directly by the manufacturer.
✅ PROS
Best power generator for value for money
A quiet and durable four-stroke engine, with 64dB noise level
It is equipped with a remote start for great convenience
Huge 6.6 gallons (15 L) fuel tank
Thanks to its engine that automatically adjusts according to electricity needs, it is very fuel-efficient.
It is easy to transport from one place to another, thanks to its compact shape and lightweight.
❌ CONS
Noise level: This is a feature common to all gas generators; however, users report that in the long run this generator also becomes very noisy.
Read customer reviews on Amazon ↗️
---
Champion's innovative 6250-Watt Digital Hybrid is 50% quieter and 20% lighter than a traditional 5000-watt generator. Coming in just short of our 6500Watt target we thought is should still make our list as it's one of the most popular models in its class.
Quiet Technology, Extended Run Time, Economy Mode and Clean Power, this Digital Hybrid inverter is the cost-effective, advanced power solution you need and with a startup wattage of 6250 watts, it comes in very close to our target.
The intelligent monitors voltage, frequency & Operating hours, & cold start technology ensures a quick start in cold weather. The 301cc engine produces 6250 starting & 5000 running, & runs for 12.5 hours at 25% load when the 4-gallon fuel tank is full.
This generator holds 1.2 quarts of oil (Recommended 10w-30) & features a low oil shut-off sensor & a quick drain oil tube for easy changes. Confidently connect your sensitive electronics since our hybrid produces only clean power (less than 3% THD)
This generator sells thousands each year online alone and we can see why. Packed with features and enough outlets for any appliance you won't find much better on the market today.
✅ PROS
50% quieter and 20% lighter than the average generator
Extended run time 12.5 hours run time on gasoline on one tank
The Monitor voltage system for safe and smooth power for sensitive equipment
3-year Warranty with free lifetime technical support 
Lightweight for its class
Low Emission: EPA/CARB compliant
Quick Drain Oil Tube – Clean and easy oil changes
Easy starts in cold weather
❌ CONS
Came in slightly under 6500 Watts
Difficult to get to the oil plug due to control panel placement
69 dBA isn't really quiet
Read more customer reviews on Amazon ↗️
---
How to choose the best power generator
Choosing a generator is not easy, and it is vital to take into consideration some relevant factors. So, if you still have doubts about the power generator to choose with 6500-watt, here are some tips and opinions to help you in the decision.
Power
A good power generator must surely be powerful, to ensure proper power supply of the connected devices and appliances. The power supplied must be sufficiently high to allow perfect operation.
As a rule, the best current generators can supply power between 1 kW and 7.5 kW, and the maximum value depends on your eventual needs. We advise you not to settle for lower values, especially if you need to recharge a large number of appliances. Therefore, go for 6500-watt generators.
Autonomy time
Since the power generators are powered by petrol, their autonomy is closely related to the tank capacity and consumption. Most models have a tank between 3 and 15 liters, large enough capacities for use in case of need or emergency.
Generally, many inverter generators are petrol, because these engines are better suited in this regard than Diesel ones. Furthermore, it is possible to find commercially polluting models with solar energy.
Noise
Noise is undoubtedly a factor to consider. Choosing too noisy generators can annoy you and possibly your neighbors or roommates. It is not advisable to exceed values ​​of about 100 dB, guaranteed by the best current generators, to avoid unpleasant surprises.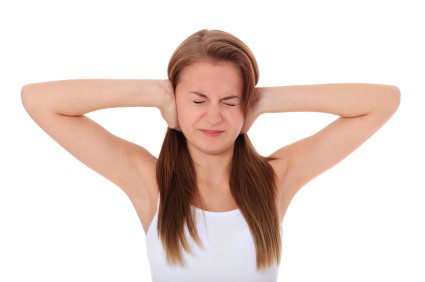 Efficiency
Efficiency can be understood as the ability to power connected appliances without consuming too much fuel. The best silent generator set must be as efficient as possible and guarantee a large number of devices that can be charged.
Portability
The portability of a generator is determined by the size and weight of the product. A more compact and lighter inverter generator will allow you greater versatility in use, being able to position it more efficiently, and also transport it. Weight is also related to the power supplied. The optimal choice is to balance size and efficiency.
Control panel
The panel on the power generators can include various functions, in addition to the button or the power lever. For example, you will find power outlets to connect your devices, an indicator, or display to check the voltage/amperage, and so on.
If you need more power!
If you're not sure if 6500 Watts is enough and you need something a little bigger then may we suggest the Westinghouse WGen7500.
Westinghouse WGen7500 Portable Generator with...
7500 Running Watts and 9500 Peak Watts; Remote Start With Included Key Fob, Electric and Recoil Start; Up to...
Features Two GFCI (Ground Fault Circuit Interrupter) 5-20R 120V Household Duplex Receptacle and One L14-30R...
Plug-and-Play: Comes with a Remote Start Key Fob, 12V Battery Charger, Oil, an Oil Funnel, a Tool Kit, and a...
Powered by a 420cc Westinghouse 4-Stroke OHV Engine Featuring a Long-Lasting Cast Iron Sleeve with Automatic...
All Westinghouse Portable Generators are Functionally Tested in the Factory and May Contain Minimum Residual...
Last update on 2021-06-19 / Affiliate links / Images from Amazon Product Advertising API
This Westinghouse Inverter generator is the second-best in terms of quality/price ratio. It has a 420cc OHV engine capable of generating 6500W. This is necessary to get you out of the trouble of a power outage, go camping, or connect small electronic equipment. 
It features one L14-30R 30A 120/240V and four GFCI 5-20R 20A 120V Outlets transfer switch outlet. Its motor guarantees the highest quality energy, without voltage fluctuations, and protects all your electronic equipment, even the most sensitive ones.
If you want a generator to power your laptop, tablets, mobiles, or sensitive appliances, there is no better option than this generator.
With a tank with 6.6 Gallon of capacity, it works up to 16 continuous hours at 25% power. On the other hand, its ECO mode guarantees just and necessary consumption for each moment, increasing the efficiency and autonomy of the generator and lower fuel consumption.
It features an automatic low-oil shut down, something that low-other generators like this one don't. Like other models, it is a compact and lightweight generator, easy to transport and store, and is super quiet.
It has a three-year warranty, which assures you that you can turn to the technical service to take charge of any kind of manufacturing defect or problem in the event of any kind of manufacturing defect. 
✅ PROS
Compact, light, and portable power generator, just 192 Lbs.
THD factor less than 3%, to power various domestic devices
6.6 Gallons fuel tank, for the operation of almost 16 hours at 25% load
Remote key fob for great convenience
A very efficient four-stroke petrol engine
AVR function that allows you to have a stable output power
Starting via a convenient switch, without jerk
❌ CONS
A little too loud in comparison to other appliances
Despite the wheels, the carrying handle is somewhat inconvenient
---
FAQs
Q. Difference between an inverter generator and a conventional one
A. The difference is that an Inverter generator operates with a technology of the same name that guarantees a good quality electric power current, avoiding voltage deviations greater than 1%. In other words, it filters the current it produces to ensure its top quality, regulating its voltage.
In this way, electrical appliances receive a stable current that does not cause any type of damage. Since many of our electronic equipment, such as computers, DVDs, cameras, air conditioning, and/or television, are sensitive to sudden changes in voltage, it is necessary to have a generator that filters the current to protect them.
Q. How to calculate the power I need?
A. Before buying an electric generator, more specific calculations must be made to specify the power required. To determine the necessary power, just add all the receivers that you want to connect simultaneously. You can always use our wattage calculator.
When to buy portable 6500-Watt inverter generators?
We advise you to buy portable inverter generators whenever you find yourself in one of these situations:
You are going to go camping or traveling in a motorhome. In any of these situations, a portable inverter generator will be your great ally because you can count on top quality electric power wherever you go.
You want to host an outdoor event. Outdoor events need various electrical devices that operate with sophisticated mechanisms, such as speakers, screens, or lighting effects, so it is necessary to have one of these generators.
You work with various electronic equipment. As we have already mentioned, inverter models safeguard sensitive electronic devices from any change in the sine wave that could damage them. If you work with computers, printers, smartphones, or household appliances, you will need one of these generators. 
You need a power source far from the main grid.  These generators are usually very compact and light, which favors their transfer. So if you need to have electricity in an area away from the main network, these models are a great alternative.
You are looking for an emergency generator that protects your equipment. Voltage rises and falls can render your equipment useless, unless, of course, you have an emergency generator that protects them at all times. 
You want a low-consumption and silent generator – These units are quite silent, so you can have them running for several hours without noticing that they are working. 
Is a generator brand important?
Many times, we hear that the brand does not always guarantee reliability. However, choosing a model of power generator produced by a company that has been producing them for many years means opting for a brand that is well aware of the characteristics that customers require for each appliance, and that works to always offer the best solutions.
Also, an established brand will be able to offer an assistance service with a widespread presence in the area and the availability of spare parts at any time.
By choosing a well-known brand in the sector, you will be sure not to face the breakage of components that you will not be able to find years after the purchase.
How to maintain an electric generator?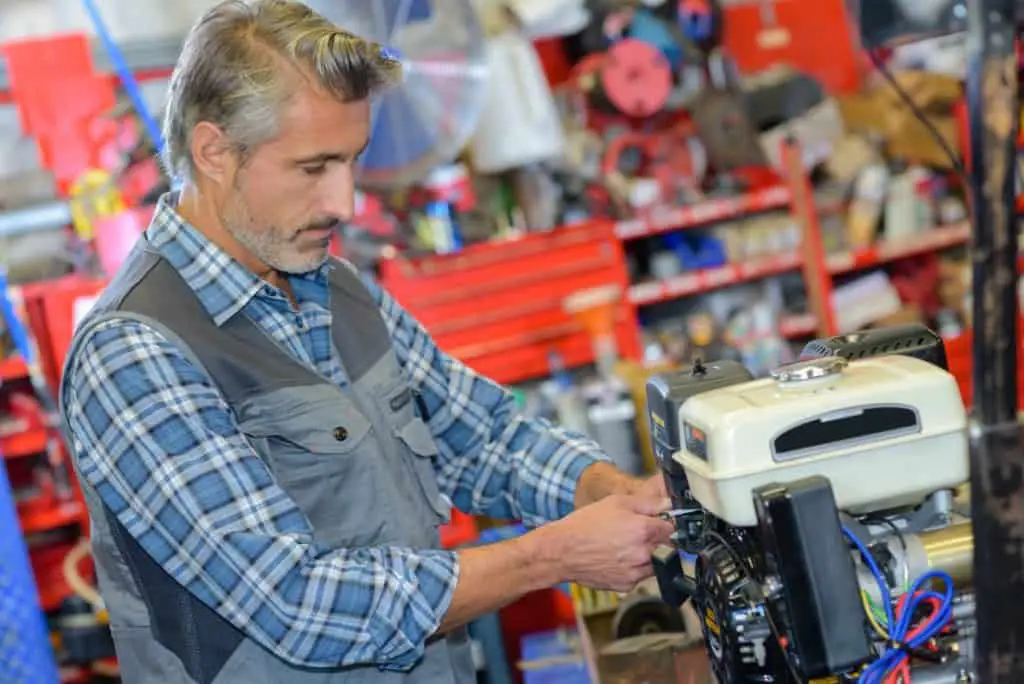 Electric generators do not need a lot of maintenance, beyond being aware of certain things. You must review the user manual so that you follow the manufacturer's recommendations. In any case, there are common actions that must always be taken.
Check the oil level.
Clean the air filters or change them when necessary.
Make the necessary oil changes according to the number of working hours.
Regularly check the condition of the engine coolant.
Prevent the electric generator from always working at maximum electrical load.
Give the generator the necessary rest, in case it is a model that does not work continuously.
Final Thoughts: Best 6500-Watt Generators
A 6500-watt generator is very useful for use in camps, boats, country houses and cabins, in gardens and wherever there is no electricity available. The above brands offer models for all needs, from the most powerful professional power generators to small compact generators for use at home or on the road.
The technology used to make these generators, once heavy and noisy, has made it possible to make them increasingly efficient and sophisticated. Today a generator can power traditional work tools such as the drill or power much more delicate devices such as computers.
Never experience blackout: We are confident that our advice has helped you choose the best 6500-watt generator for you and your needs. In the event of a blackout, the need to power appliances when you are away from a fixed power outlet or something else, choosing the right generator is important. So be careful, and you won't be in the dark anymore!